I'll Make Your Bondage Fantasies Come True!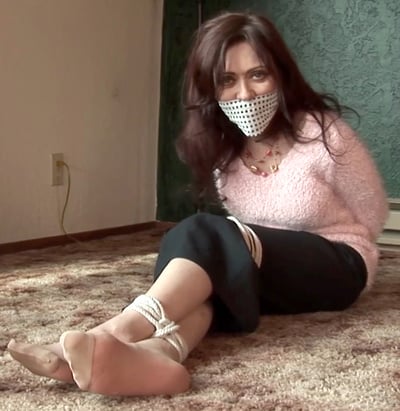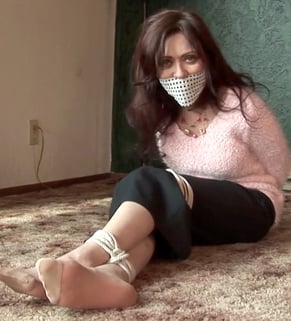 Would you like to direct your very own Natasha Flade custom bondage video? My standard rates are $200 for 15 minutes of edited video and $10 for each additional minute. You'll receive your custom video as a downloadable MP4 in 1080p resolution.

For an additional $15, we can mail your custom on a flash drive via USPS Priority Mail. Most 15 minute videos can be shot for the standard $200 unless you are requesting multiple locations, room changes and/or changes of tied up position.

Please send me your idea or script for a quote and to answer any questions or concerns.

I can't wait to make a custom bondage video for you!
"You guys gave me everything I was hoping for and then some. Natasha Flade was amazing, as usual! This is honestly the best custom I've ever received and hopefully we can collaborate again one day. You guys do amazing work and I really appreciate the time and effort. I can't believe how fast this all came together! Never stop being you. The quality of your stuff is incredible. And thanks a million, again!" - MR
"WOW!!!!! Those 2 scenes were perfect. The camera, the rigging and of course the perfect damsel in distress! I couldn't be happier! You guys really do get the DID stuff. While I'm really sorry about the bruises I hope it was worth it as the final product was fabulous!! I loved when Natasha was hogtied and trying to get to her pocketbook. Very sexy!!! Maybe when Natasha comes back you can do two others. Thank you so much!!" - JS
"Wow!...Wow! I'm absolutely speechless. I have to say you guys knocked it out of the park! I was speechless this morning, I still struggle to find adequate words to describe how good this was! Such an amazing video you made for me!" - OL
Would you like to direct Natasha Flade in your very own custom video? I'd love to hear from you!

Contact me if you have any questions or to request a quote. I will get back to you shortly.

You can also direct message me on Twitter.
Email
therealnatashaflade@ <remove this> gmail.com
Address
NF ENTERPRISES
P.O. Box 611
Mountainair, NM 87036
I'd love to hear from you! You can use this form or email me directly.